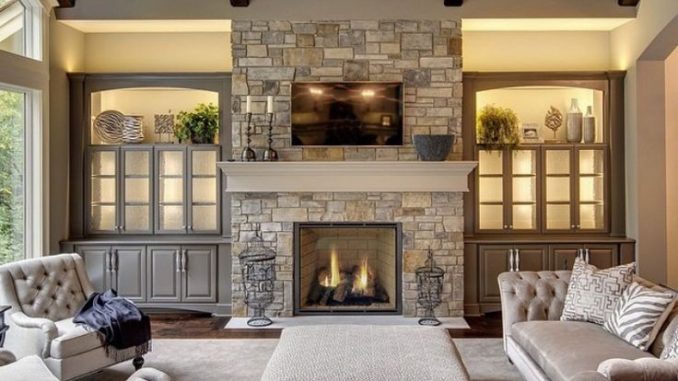 You can make a statement with your home by introducing a Tuscan style that reflects the true Italian culture. Create an extraordinary sunbaked Mediterranean feel with Italian and Tuscan decor. There are a lot of options to spice up your selection, you can choose from rich woven tapestries, metal and wooden furnishings, hand painted canvases, and lots of kitchen accents to give your house that superb look. Regular house décor can't come close to what could be derived from a Tuscan décor, earthy hues like verdi bronze, antique brown, greyish green, and faint blue will blow you far away to a rustic old world scenery .
Colour selection for Your Tuscan Italian Decor
You can introduce the famous Italian signature style to your home with earthy neutrals and sunbaked hues. Tuscan style palettes usually include shades of brown, beige, stone, and cream. They also comprise of golden yellow, gold, terra cotta, russet, sienna and brick. The greens are typically muted and are usually described as sage green, similar to pear, olive, cypress, loden, and dark green. There's enough room to experiment and try out more striking colors for accent, but it is important to moderately use them and keep them as natural as possible. There's an array of colors you can fiddle with, they include celery, bright yellow and also rich purple. If you wish, you can garnish your Tuscan décor by adding a rejuvenating splash of color to your decor, the cool turquoise or deep blue are very complementary, you can try them out.
Choosing Tuscan Italian Furnishings
The Tuscan décor is dominated with Wood and metal, most of the Tuscan-inspired furniture's are made from similar materials. The Tuscan décor wood finishes are usually from warm to dark shades and may have a distressed finish. The classic metal finishes range from antique almond, autumn gold, antique copper, burnt sienna and bronze to mocha, brown and black. Tuscan furnishings are with a quaint, and alluring pastoral charm, it's a perfect complement that will suit your taste for Italian style nicely. You are at liberty to incorporate a bolder styled furniture to add that extra sense of refinement; however, try to avoid pieces with a snazzy, modern aesthetic that would deface the overall feel of your environ.
Accompanying your Tuscan décor with Scrollwork designs add an extra sauce to your overall design. If you fancy a mixture of materials you can opt for metal items with slate, ceramic or stone surface tops. This combination is earthy, stylish and stays true to the Italian culture.
The Tuscan décor is timeless because it saturates your home with the charming character of an European cottage. It comes with a solid simplicity that is irresistible and an array of high quality embellishing materials. Examples of Tuscan décor hardware includes the Cortona round pedestal table, Tuscany II Moss slice doormat, Lucia accent table, Nature's bounty fruit cushioned kitchen mat, Milano floor standing bottle rack, Guiliana Satin Gold floral wall mirror panel etc. The list goes on and on, it's only a matter of how creative you can be.